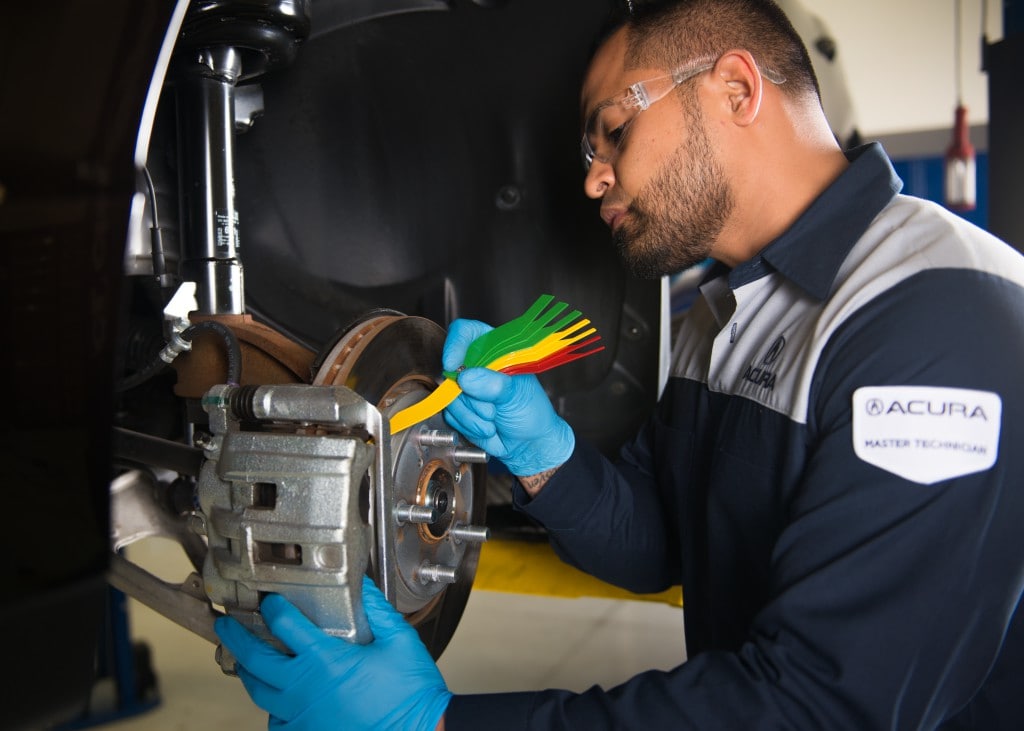 To keep your vehicle in optimal condition, it's beneficial to schedule inspections and repairs from a trusted mechanic. If you're unsure of how to find a mechanic you can trust in the Oxnard area, you'll want to learn more about our Acura certified repair facilities here in Thousand Oaks. Here are a few reasons why you should service your automobile at an Acura certified service center.
Convenience
Acura knows how important it is for its customers to quickly and easily schedule service appointments. This is why Acura of Thousand Oaks allows you to schedule your upcoming appointment completely online. Don't worry if you don't have time to make an appointment online. Depending on what services you need, it is also possible to be in and out of our Acura certified dealer in about 30 minutes. It's also possible to find certain special offers taking place at our Acura dealership that can provide you with major savings.
Original Parts Available near Los Angeles
Another important reason to visit an Acura certified service center is to ensure your vehicle receives genuine parts and fluids from Acura. These fluids and parts come from the original equipment manufacturer of your vehicle. Because your parts and fluids are from Acura, you can rest assured they're made specifically for your automobile.
Knowledgeable Team
When you bring your automobile to an Acura certified service center near Valencia, it receives care from Acura-Trained Technicians. Instead of knowing a little bit about many types of vehicles, these technicians receive training only over Acura automobile. This type of training helps ensure that these technicians understand every Acura automobile model inside and out.
Accident Assistance
While we hope this never happens to you, it's important to know how to care for your automobile after an accident. Fortunately, Acura provides help to its customer with ProFirst. As this company does with repair centers, Acura also issues certifications to trusted body shops, otherwise known as ProFirst shops. ProFirst Certified shops in the Simi Valley area receive inspections to make sure that your Acura receives repair work from skilled and experienced professionals.
Schedule your next service appointment today with Acura of Thousand Oaks.